I learned a lot while at the Guildhall.  The following are
some of the team projects I participated in as well as the roles I played on each team.

The Elder Scrolls Construction Kit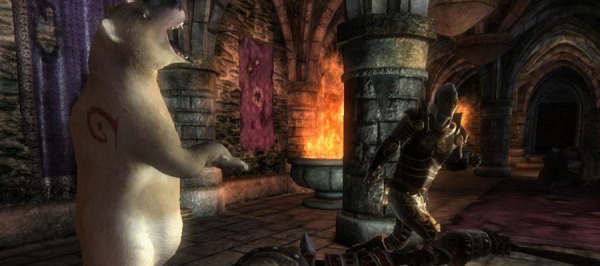 During this project, I served as a level designer working on a series of new quests for the game Elder Scrolls IV: Oblivion.

My tasks included designing two new dungeon levels, creating and recording 200+ lines of new dialogue and voice over audio, creating 12 unique NPCs for the player to interact with, eight scripted events and puzzles the player encountered during the new quests and journal updates for all new quests.

The overall project of Vale Rangers  encompassed providing players with new quests, a new story arc and guild to join and most importantly the addition of an animal companion that accompanies players during the
story arc and through the rest of the overall game.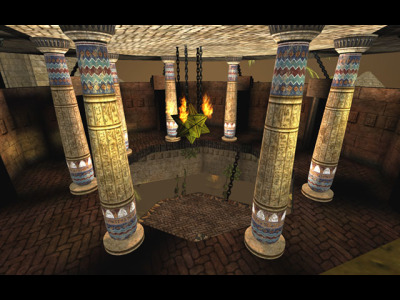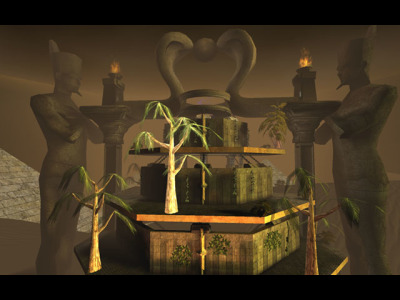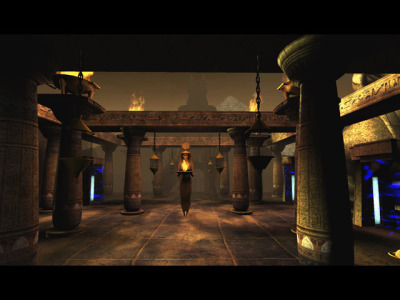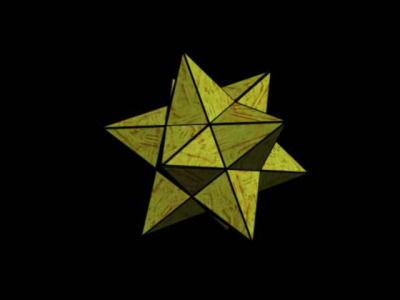 This was a short 1 month mod team where we added a new gameplay mechanic to the UT 2004 engine, entitled "Freeze Tag". 

On this projcet I worked on a level as a designer and completed all the scripting, lighting and new asset creation for the level.

Half-Life 2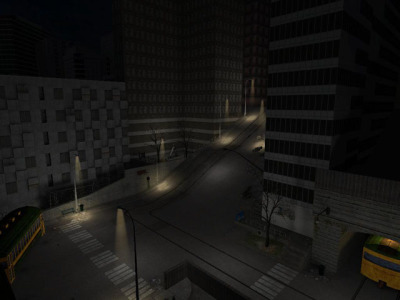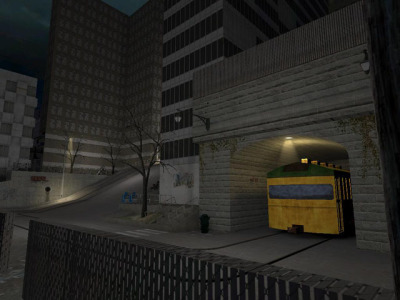 During this team project I served as the Game Designer and Audio Designer. 
In Haunted, I wanted to create a survival style horror game where the player feels completely alone and helpless.  Patterned after The Omega Man movie, the enemies the player faced were weak to the light and the gameplay mechanic focussed around the player solving environmental puzzles to create a lit path to make their way through hordes of mutants.

UT 2004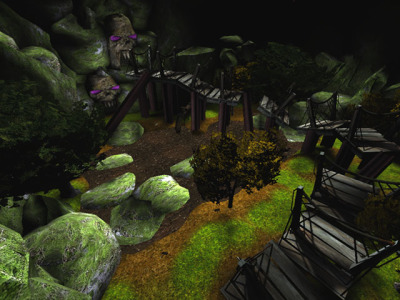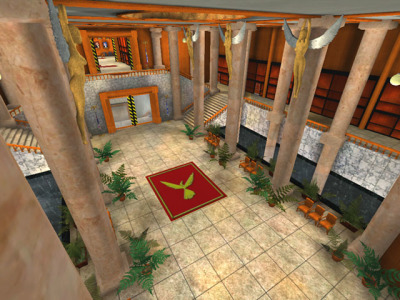 I served as Level Designer on this project.
The goal was to create a full mod for UT 2004 over the course of 3 months.  The biggest lesson learned through this project was proper time and resource management and getting all the disciplines involved on the same page when creating the mod.